Planet Video: Blacklisted
In 2013, The Dragon Has Two Tongues director Colin Thomas wrote an article for Planet entitled 'From Blacklist to Oscar Shortlist: Paul Turner, MI5 and the BBC' on how the career of Hedd Wyn director Paul Turner had been affected by political blacklisting within the BBC, and examined whether blacklisting continues to blight the UK media.
Thomas went on to make this short documentary on the topic with editor Sophia Behraki, Media Production Course Leader at Coleg Ceredigion, and a group of documentary students from the Department of Theatre, Film and Television Studies at Aberystwyth University.
In November 2019, Paul Turner sadly passed away. We present the documentary in tribute to him.
A tribute to Paul Turner
by Colin Thomas
Paul Turner was a fighter, always prepared to battle for what he believed in. Born in Devon, he became a passionate Welshman when he moved to Cardiff, learning to speak Welsh fluently. Although he won a Celtic Film Festival award whilst working as an editor at the BBC, his career there was blighted because he was blacklisted as politically suspect.
The arrival of S4C enabled him at last to spread his wings and fly. He directed many successful films notably Hedd Wyn, the first Welsh language film to be shortlisted for an Academy Award.
Blacklisted © Colin Thomas
If you appreciated this feature, you can read articles on a wide range of topics in Planet magazine, and you can buy Planet here.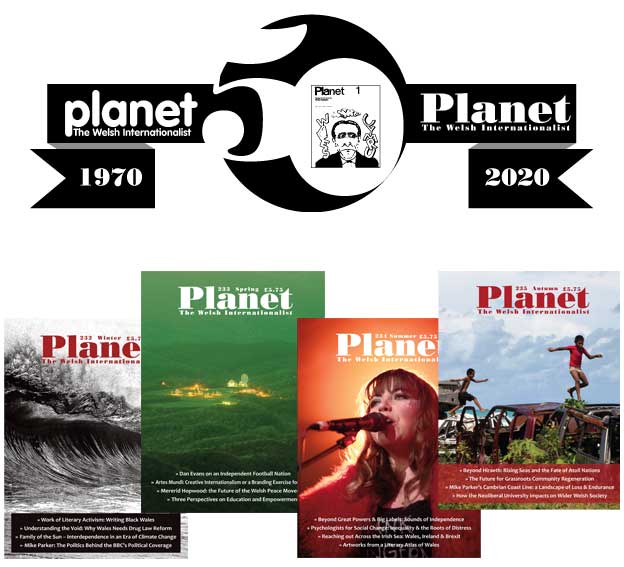 "Since its inception almost half a century ago, Planet has consistently pushed our boundaries of discourse. It has challenged, provoked and inspired, and always remained true to its own subhead ('The Welsh Internationalist') by placing our small country in far wider contexts. In a world where so many are hell-bent on building barriers and narrowing horizons, we need it now more than ever." - Mike Parker, author.
You can contribute to Planet's future following successive cuts to our funding by taking out a Supporters' Subscription. Our new Supporters' Subscription packages include a range of exclusive products, benefits and reading experiences drawing on nearly 50 years of Planet's history. For more information please click here.