Creative responses by students from the
School of English, Communication and Philosophy at Cardiff University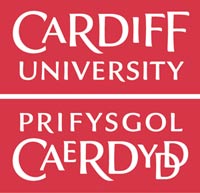 In the Planet Platform piece below, second-year undergraduate Charlotte Clark responds to Gillian Clarke's poem 'Cardiff Elms'.
For more information about courses at ENCAP click here.
---
In her beautiful poem 'Cardiff Elms', Gillian Clarke laments the cutting down of the elm trees that shaded her walk into university until they were infected with the Dutch Elm disease in the 1970s. As a middle-aged, Welsh-speaking, Cardiff-born poet, Gillian Clarke's background is a world apart from mine. I read her work as a nineteen-year-old student from England living in Cardiff, yet I seem to form so many similarities between myself and the young student narrator of 'Cardiff Elms'. In this way, it seems silly to make a connection with a woman writing about some decapitated trees from a time when I wasn't even alive, yet the emotional attachment that young Gillian Clarke had to her native landscape and nature is one I have felt since I moved into Cardiff two years ago. The admiration I have for the natural beauty of my new home is boundless. In my two years I have explored coastlines, mountains, inner-city parks and gardens. I am an old woman at heart; I have National Trust membership and look forward to the Saturdays I spend exploring the castles and the garden shrubbery Wales' treasures have to offer. This link I feel between myself and Clarke is just one of many formed through my reading of 'Cardiff Elms' (and indeed, her other poems such as 'Border'). Clarke writes: 'on a rose-coloured road, they laid their inks' and for any Cardiff University student, that image brings Park Place (the main road for the campus buildings) immediately to the forefront of one's mental easel. It is hard to know exactly which approach to Cardiff University Clarke refers to in her loving reflections on a familiar cityscape, but today the parallels to Park Place are undeniable. Located by the Museum and its park, and framed by rows of trees, Park Place currently evokes the summery image of a road filled with trees as 'pillars of a civic architecture'. Therefore, this admiration for Cardiff's attempts at maintaining a level of greenery and beauty among the urbanisation and grey brick, is something Clarke shares with so many of Cardiff's students today.
As well as a common connection via the experience of being a student at Cardiff University, I want to draw on my personal appreciation for Clarke's lamentation for the loss of nature: the degradation of the world from being something beautiful to something increasingly resembling a grey waste of cities and greenhouse gases. The final three lines of 'Cardiff Elms' resound in my head. Clarke describes the roadside bonfires created to destroy the butchered logs and how this marked the start of a 'terrible undoing'. The hyperbolic tone in the final line can be seen when viewing Clarke's poem at face value: it would be unreasonable to suggest the felling of diseased trees is a terrible undoing for the environment, as a diseased tree is unfit to grow. However, when realising that Clarke refers to a deeper meaning of ecological doom for Cardiff and the fate of green spaces in cities as a wider picture, the dramatic tone seems rational. It is undeniable that since the 1970s, a growing population and other pressures on the environment has led to the ever-greater destruction of landscapes across Europe . More houses are built, more multi-storey carparks are erected and more trees and shrubbery are cut away and cemented over. The elms' felling signified wider damage to Cardiff as Clarke knew it, and as I walk the tree-filled roads she once walked on, I can only wonder how different Cardiff looked when she was my age. The trees Clarke referred to have been replaced, and there are still beautiful parks in Cardiff that uphold the beauty of the city. But, thinking of the country as a whole, I ask myself whether I'm only satisfied with the beauty of today's Wales because it is all I have known. If you read the works of Clarke, R.S. Thomas and Dylan Thomas, they have much to say on the ever-declining rurality of Wales, and I try to imagine how visually and ecologically rich Wales must have been long ago, before industrialisation, climate change, species loss and the arrival of the car…
Finally, I want to take the opportunity to really celebrate Clarke and her work. In a game of word association, if I said 'Welsh poet' most would say 'R.S. Thomas' or maybe 'Dylan Thomas', and it is true that these men deserve their nationwide recognition. However, Clarke (along with many others) gets overshadowed by these famous names and so I want to recognise her in the limelight she deserves. Clarke has won awards such as the Queen's Gold Medal for Poetry and the Wilfred Owen Award, and as National Poet of Wales 2008-2016, she was awarded the credit she deserved for her dedicated celebration of Welsh heritage and culture. However, as her last poetry publication came out in 2012, she has naturally slipped from the foreground of Welsh poetry. As someone whose work frequents GCSE and A level syllabuses, she seems to have turned her attention to the encouraging of students. This is an admirable transition: not only has she made her mark on Welsh poetic tradition and culture more broadly, but now spends her time educating Welsh youth (and students of many other nationalities) in celebrating Wales as well. In this way, I wanted to bring Clarke's proud and patriotic poem back into circulation through Planet. What more relevant publication, as a 'Welsh Internationalist' magazine, would be fit for purpose when celebrating Clarke's poem, and placing it in a contemporary context ? Clarke has a new collection out later this year called Zoology that I am greatly looking forward to.
I hope that this small contribution about how 'Cardiff Elms' still touches me in 2017, as I walk to my lectures under the trees on Park Place, is something of an interesting reflection for Planet readers. I encourage you to explore her work Letters From a Far Country, whether you are a Welsh nationalist, or a visitor like me simply dipping their toes into Welsh culture.