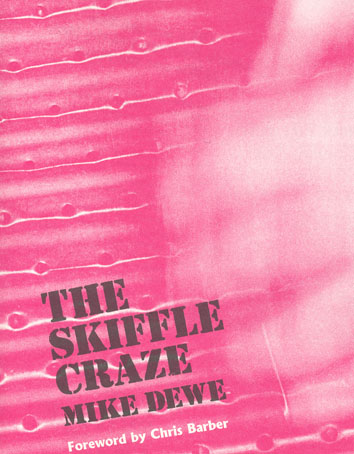 £15.00
1956 was the Year
Lonnie Donegan was the Hero
Skiffle was the Music
The skiffle craze attracted DIY music-making teenagers from all over Britain, who used guitars, a washboard and a tea-chest bass to play this folk music with a beat.
These were the first teenagers, playing the original pop music.
But what were skiffle's origins? Its attraction for young people? Its importance for Sixties msuic? Who were the stars? Are people still skiffling today?
The Skiffle Craze answers these questions and more. It includes a discography, select bibliography, a comprehensive index and contemporary illustrations, many of which have never been seen before. This book encapsulates a remarkable chunk of pop history.
Fifties skiffler Mike Dewe lectured in librarianship at the University of Wales, Aberystwyth from 1975 until 1996 but sadly passed away early in 2009.