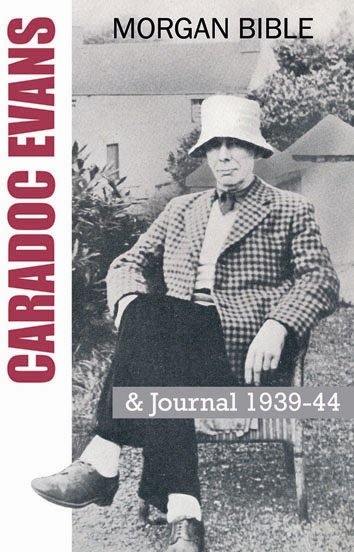 £6.95
This new edition brings together two of the author's late works. Morgan Bible describes the day when the past catches up with a murderous bigamist, a canting village pedlar racked by lust, greed and religion. Evans tells his violent story with delicious dark wit, a sharp eye for our human failings and a daring force of language. The novella has the feel of a fairy tale but underpinning its fantasy are deep personal convictions about the everyday working world.
That world is approached directly in the journal Evans kept at the time. Beautifully crafted in plain clear prose, it evokes, often unsparingly, life in a small Welsh hamlet during wartime. We meet his New Cross neighbours, learn of their daily concerns, their habits, their ways of thinking, the many stories they tell. We gain too a rare private glimpse of Caradoc and his wife Marguerite, the odd writing couple who had suddenly landed among them. Background notes enhance the journal and a substantial afterword sets both works in context.
An authority on Caradoc Evans, John Harris has edited numerous of his books, most recently My Neighbours (Planet 2005). He is author of Goronwy Rees, in the Writers of Wales series, and compiler of A Bibliographical Guide to Twenty-Four Modern Anglo-Welsh Writers.